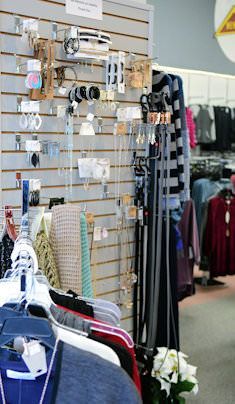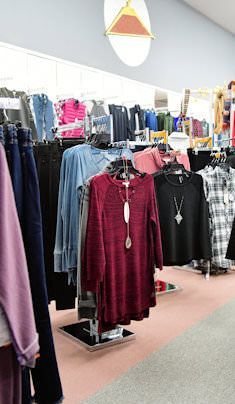 REYNOLD'S CLOTHING has expanded into Women's Clothes. What started as a small venture into Women's Athleisure lifestyle apparel has blossomed into a sizable Women's Department. REYNOLD'S now carries women's denim and non-denim casual bottoms, outerwear, knits, sweaters, vests, scarves, accessory jewelry and more.
Some of the many brands, REYNOLD'S carries include TRIBAL, SILVER, KUT AND LIVERPOOL DENIM, JAG, HEM AND THREAD, STACCATO, KAREN HART, STORM CREEK, UNDER ARMOUR, NORTH RIVER, YEST AND MORE. We have also picked up ARIELA, a wonderful USA made high-quality Women's line of beautiful and unique tops.
Since this is a new venture for us we welcome brand feedback from our customers. We really want to hear from you about what we should consider carrying in our store. And we invite everyone to check out and try on our Women's Clothes. We might just have something for you.